At Geomares, we have many years of experience in making trade magazines, websites, newsletters and many other forms of content. 'Content' is a word that has been cropping up everywhere over the last few years and is also associated with all sorts of information formats. But what is content exactly? And, perhaps even more importantly, why and how should you use it in your marketing strategy?
"Content marketing is a strategic marketing approach focused on creating and distributing valuable, relevant, and consistent content to attract and retain a clearly defined audience — and, ultimately, to drive profitable customer action."
What is content marketing?
Content marketing is an approach in which you create and distribute valuable content that has clear added value for your audience. It is the art of trying to connect with your target group by offering relevant and valuable content that they actually want to consume. Having a clear understanding of your customers' problems is a key factor in this. Once you know what they are concerned about, which challenges they have to tackle and what information they are looking for, you will be able to create high-quality, targeted, problem-solving content focused on helping them.

Relevant content:
What is content marketing and why should you start using it?
"Traditional marketing and advertising is telling the world you're a rock star. Content marketing is showing the world that you are one."
Why content marketing?
Content marketing will help you grow you business in the long term, because of the following reasons:

1. Reputation, authority and loyalty
If you execute your content marketing strategy in the right way, potential customers will find your content and see the added value of it, helping you to build a very positive brand reputation. And the greater your reach is, the more of an authority you will become in your industry. And if you continue to produce and distribute high-quality content, including to existing customers, you will achieve an unprecedented level of loyalty.

2. Better informed customers
Of course you won't only be helping your customers, but also yourself. Your customers will be better informed thanks to regularly reading your content, which saves your company's sales team a lot of time and energy.

3. Reach new target groups
Creating the right content will attract potential customers that didn't even know you before, at the exact moment that they are searching for relevant information!

4. Growth of other marketing channels
In addition to the above points, content also has a major influence on the rest of your marketing strategy. Consider, for example, the effect on your search engine optimisation (SEO), where quality and relevance are now the most important ranking factors. And where would your social media channels be without interesting content to share?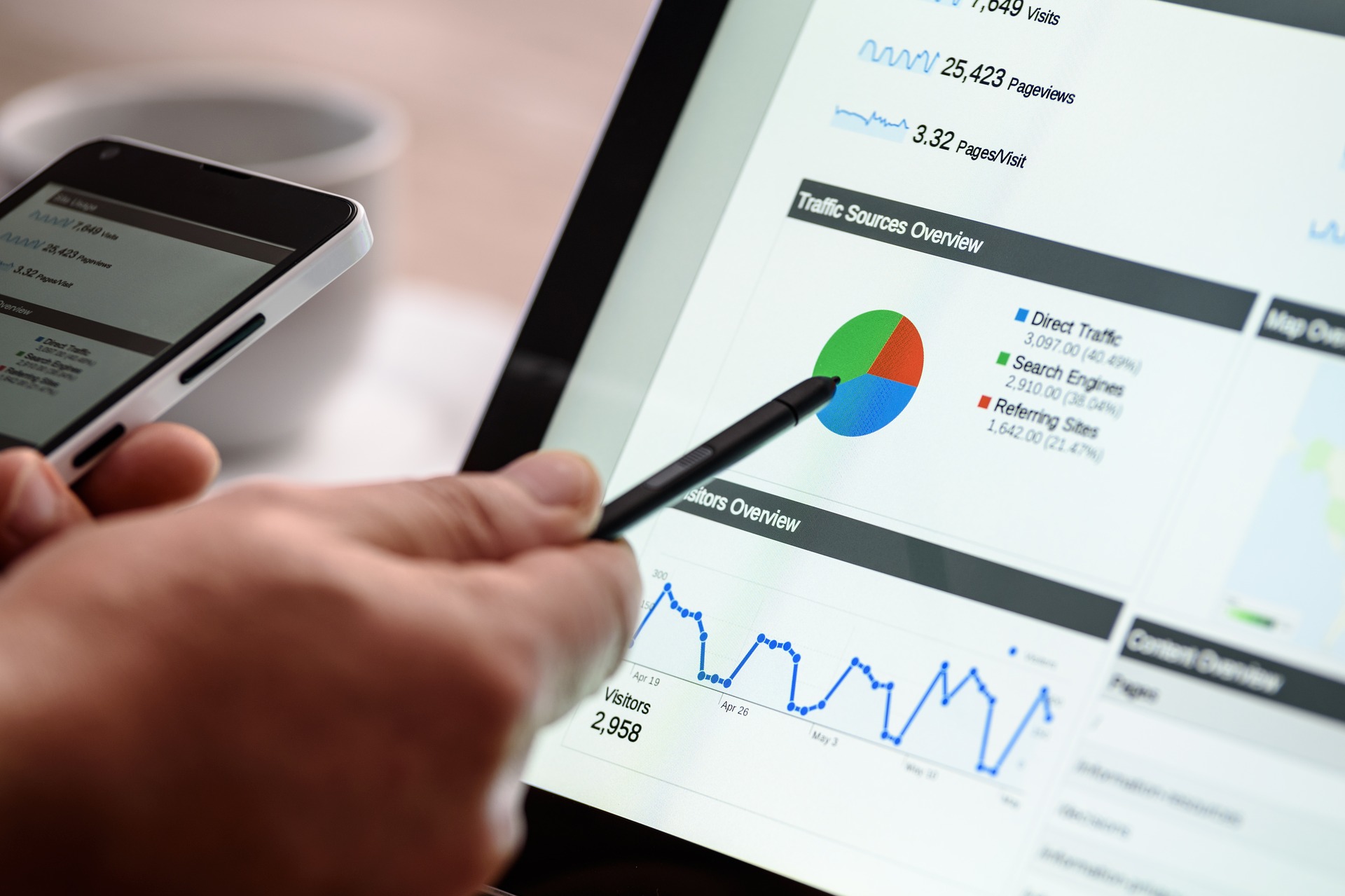 Developing a content marketing strategy
Having a documented strategy is instrumental in the successful application of content marketing. A sound content marketing strategy documents the most important parts of your plan and serves as a guide that you can fall back on. A good strategy provides at least answer to the following questions:
| | | |
| --- | --- | --- |
| What do you want to achieve? | --> | Goals |
| Who do you want to reach? | --> | Audience |
| What does your audience want to know? | --> | Topics |
| Which types of content can and will you create? | --> | Content format |
| How often are you going to create content? | --> | Frequency |
| How are you going to reach your audience? | --> | Distribution |
| How will you measure the results? | --> | Metrics |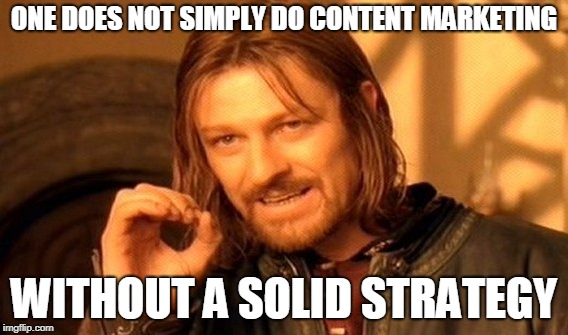 How to create your strategy?
Use the knowledge and insights that are already available within your business. Keep in mind that your employees or colleagues are often the best source for creating relevant and valuable content. When creating your strategy, we recommend to start with a very broad view to gather as much relevant information as you need. Also, try to find as many supporters or ambassadors for your plans as possible, because content marketing is most likely to succeed if it widely supported at all levels of the company!

Relevant content:
Developing a content marketing strategy in a niche market
The importance of setting goals
The first step in creating a strong strategy is to determine your goals. What would be the point in creating, publishing and sharing content, if you have absolutely no idea what goals you want to achieve with it? Goals are necessary to measure results and/or make adjustments during the process to improve those results. We briefly discuss the ten most common content marketing goals:

1. Brand awareness: how many people are aware of your brand?
2. Thought leadership: become the authority within you niche
3. Customer engagement: create a 'personal' bond with your customers
4. Brand loyalty: create a relationship of trust and stay top-of-mind
5. Traffic: make sure your content is read
6. Lead generation: find out who your readers are and convert them
7. Lead conversion and upsell: nurturing your leads with relevant content
8. Removing roadblocks: remove doubts and objections that your customers have
9. Customer education: shorten your sales funnel by educating your customers
10. Talent recruitment: create a certain touchability and acquire new talents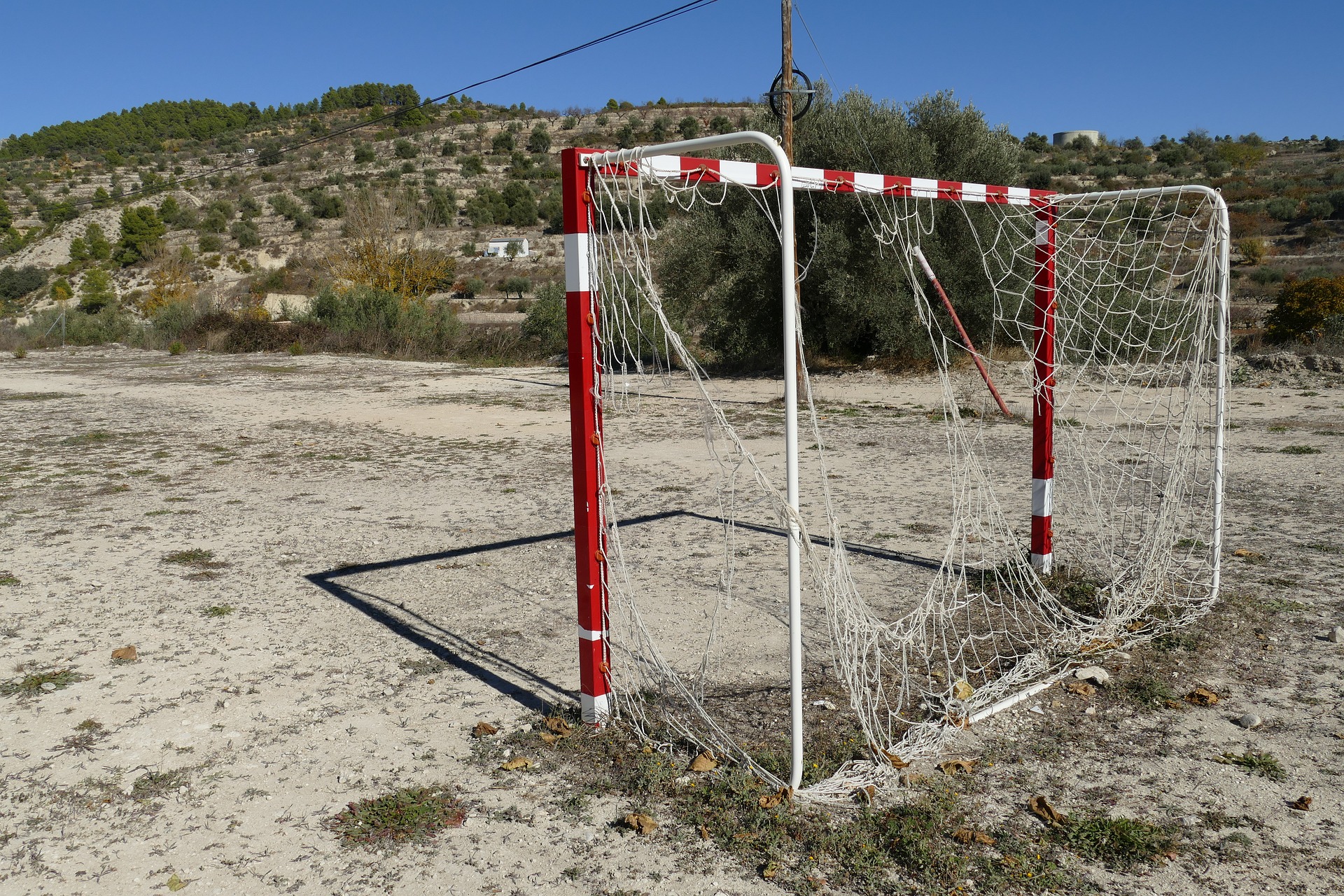 Probably you already noticed that most goals have a certain overlap with each other. Therefore, I think that it is impossible to create a strategy based on only one goal. My advice would be to choose one main goal with two or three additional sub-goals, and to build your strategy based on those goals.

Relevant content:
Ten B2B content marketing goals
Determine relevant topics
When you have determined your goals and target group, it is time to determine the topics for your B2B content marketing plan. To create watertight topics, ask yourself the following questions:
What is our target group doing?
What are our strengths?
Based on which keywords and internet search terms do we want to be found?
How strong is our competition?
Target group
You probably already have a very clear idea of who you are writing for, so now you just to have find out what your target audience really wants to know. What problems do they encounter, what are they worrying about and what information are they looking for? A good way to better understand your target group is to create buyer personas, which will give you valuable insights into their wishes, needs and challenges.

Strengths
Set yourself apart by solving problems that comply with your strengths!

Search terms
Initially, you determine your subjects from the target group's point of view, but you should also consider keywords based on which you want to be found.



Competition
Find out what your competitors are doing, what their strengths are, and how you can respond. But make sure you don't just copy them; focus on your particular strengths and create relevant and valuable content of your own!

Relevant content:
Content marketing topics and how to determine them?
Choosing the right types and formats
There are countless types and formats to choose from within content marketing. It is not easy to view these two elements separately either, but Chris Lake makes an admirable attempt in his Periodic Table of Content Marketing.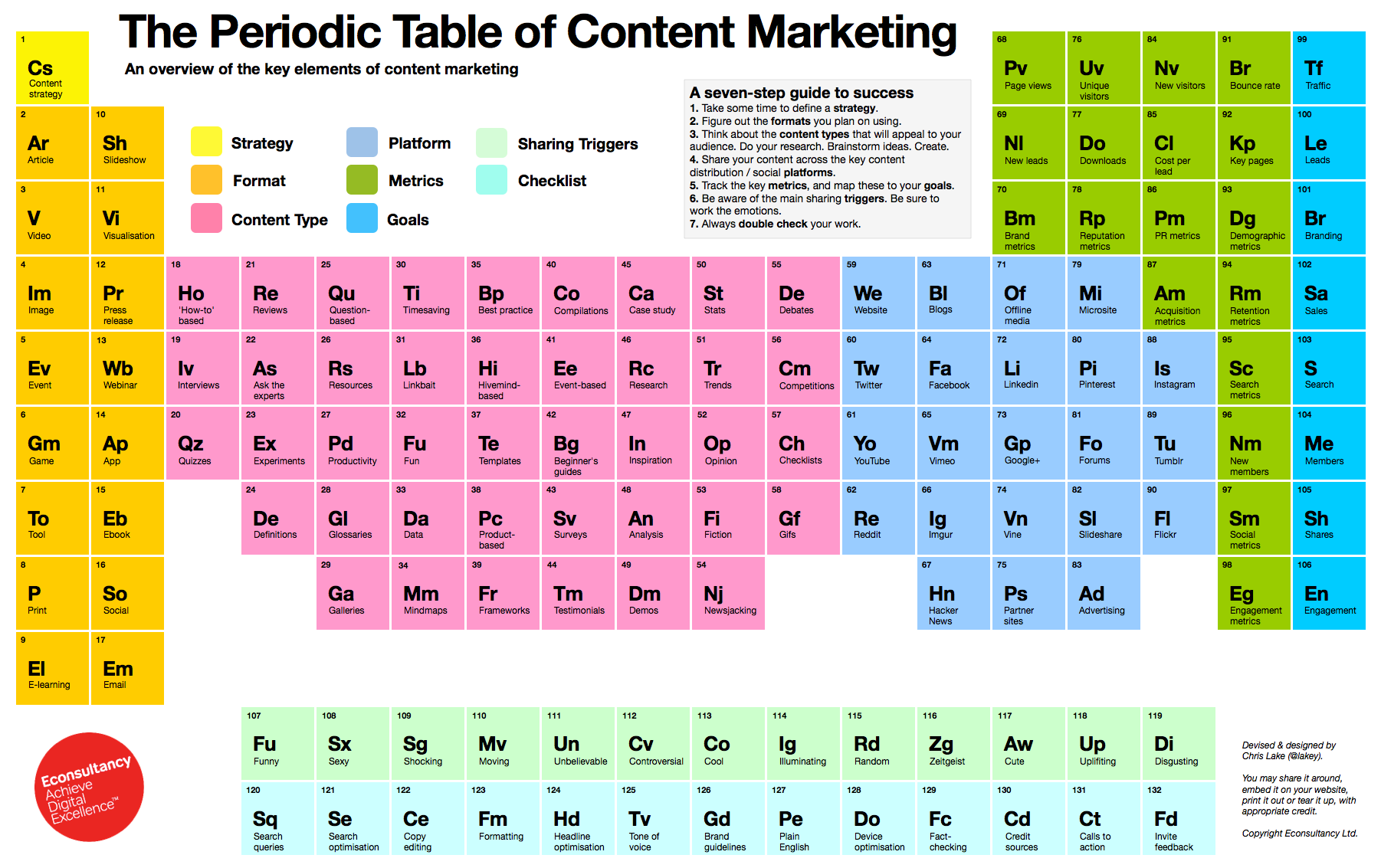 In a sense, you can say that a content format is the way you present your content and a content type as a direct result of the chosen subject and the phase your target group is currently in.

Combine, vary and find the right balance
The great thing about content is that you can endlessly combine and vary it. For example, 'how-to' content can be presented as an article, a visual image, video, infographic, slideshow and much more. Combine, vary and measure the results to find the optimal combination for your content!

Relevant content:
Content marketing types and formats
Effective distribution
Distributing content is almost as important as creating it. The first step in this will often be publishing it on your own website, but that won't be enough to achieve maximum impact. In order to develop a good distribution plan for your content, it is very important to put yourself in your target group's shoes. Where are they active, and which channels do they want to use to see and consume your content? Distribution channels can be divided into three groups: owned media, paid media and earned media.

Owned media
Channels such as your website, blog, special landing pages, e-mail and social media.

Paid media
Many external channels offer opportunities to reach a larger audience through paid advertising. Common examples are social advertising, native advertising and search engine advertising.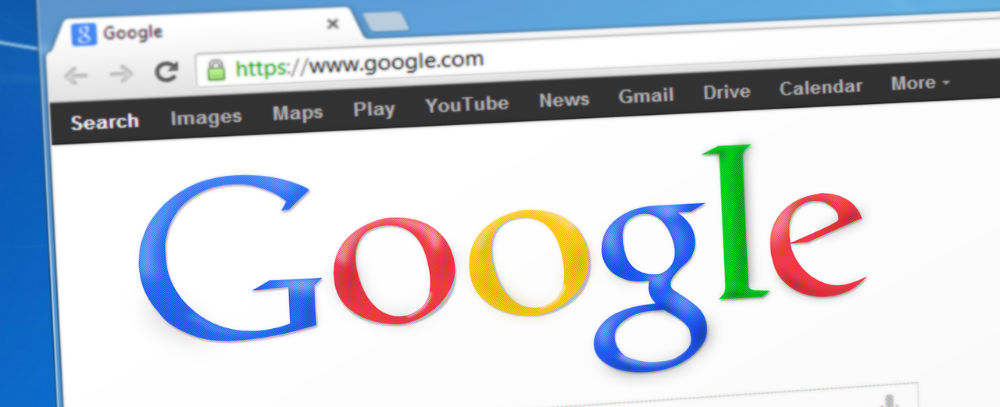 Owned media
The most effective, but at the same time also the most difficult, method of content distribution is earned media. Why is it so difficult? Because you have to rely on third parties to share your content, write about you or talk about you in other (preferably positive!) ways. In order to achieve this, it is important that your content is not only high quality, but also freely available and easy to share.

Relevant content:
3 ways to distribute your content effectively
Measuring your strategy
Setting goals is one of the most important parts of your content marketing strategy, but what good is a goal if you cannot measure it? By constantly measuring, you are able to determine what is going well, where improvement is needed and which components may need to be phased out.

Set your KPIs and use the right tools
With such a wide choice of tools on the market, it's possible to measure almost everything nowadays. It can be easy to get lost in this maze of tools, so it is important to determine your Key Performance Indicators (KPIs) and link them to your goals. What is your goal, how are you going to measure it and which tool(s) do you need in order to do so?

Measuring your goals
Every goal will need different KPIs to effectively measure their performance. For instance, brand awareness can be measured through research, search volume statistics and social mentions. Brand loyalty, on the other hand, will need metrics such as testimonials, reviews and the Net Promoter Score. Find out which metric fits your goals here.

Relevant content:
Measuring your content marketing strategy