Digital newsletters are an excellent way to regularly keep your customers and contacts informed about developments and new content. The newsletter is still a very strong instrument in the Geo-matching marketing strategy, not least due to the dynamic character and high quality of the content.
"Minimum investment, maximum reach!"
Reach and relevance
In view of the new GDPR legislation, the days of purchased e-mail lists and the addition of e-mail addresses in bulk seem to be over, which will improve the relevance of the target group. Nowadays, newsletter recipients themselves have actively indicated that they want to receive them and are therefore obviously interested in the content, especially in a niche market such as geomatics or hydrography.

As the sender, you can control who receives your e-mails by segmenting based on demographics, location, customer groups or any other data that you have at your disposal. Within Geomares, we are also continuously engaged in offering relevant content to the right target group and at the right time. The Geo-matching database currently contains details of more than 60,000 professionals and we keep them informed about the latest developments in the field of geomatics and hydrography on a weekly basis. Our database, including approximately 30 different interest groups, offers unique access to relevant professionals worldwide. Through a careful selection procedure, we ensure that the content of Premium accounts reaches the relevant target audience at the relevant time. This requires minimum investment on your part, but achieves maximum reach!
Measuring results
Setting measurable marketing goals is very important and e-mail marketing offers many possibilities to do so. For example, tools such as Mailchimp make it possible to measure statistics such as the number of recipients, open rates and click ratios. These statistics give you valuable insights into the behaviour and interests of your target group, which you can use to make your next newsletter even more relevant.

An analysis of 2017 shows that the Geo-matching newsletter, with more than 54,000 visits, accounts for 15% of the total number of visitors to the platform. In addition, 28% of all product inquiries are the direct or indirect result of the newsletter, so it is therefore clearly a very important part of the marketing funnel!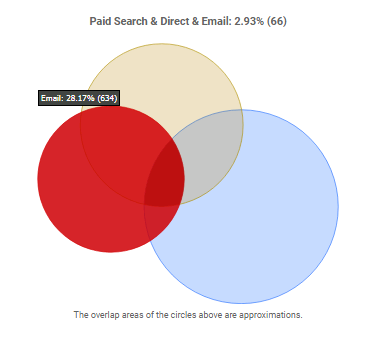 There is also a distinct increase in the number of views for Premium accounts when the products are promoted in the Geo-matching newsletter, as illustrated in the chart below by Advanced Navigation.


Advanced Navigation was featured in the Geo-matching newsletter on 30-04-2018.
Good content generates a high response
In the geospatial or hydrographic industry, you can really set yourself apart by diving deeper into your target group and by constantly measuring and optimizing your campaigns. This is all in a day's work for the content professionals at Geomares. They monitor which content works well and which content is less popular, in order to continuously fill newsletters with content that fits well with our readers' needs. A single newsletter can generate over 300 views for some content!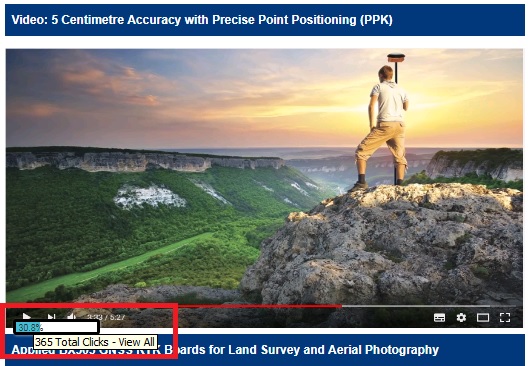 The StarFire video from Navcom generated 365 clicks in a single newsletter!
"We proactively advise you, so you can spend your time on other matters"
E-mail marketing is a must for your Geo-matching account
With more than 60,000 recipients, the weekly Geo-matching newsletter plays an important role in the success of Premium accounts, which receive an average of five times as many views as Basic accounts! Get the most out of your account and discover what e-mail can do for your products. For more information, see here or contact our marketing advisors.
---