Generating high-quality traffic and leads is a big challenge for most companies. In fact, at a staggering 61%, HubSpot's latest 'State of Inbound 2018' indicates that this is by far the biggest challenge for marketing professionals. The same report also clearly states that, on average, inbound marketing – which is a form of 'pull' marketing through the internet – provides 60% of all high-quality leads, compared to 21% directly via the sales team and 18% through outbound marketing such as trade fairs or cold acquisition. So let's dive a little deeper into lead generation through digital marketing.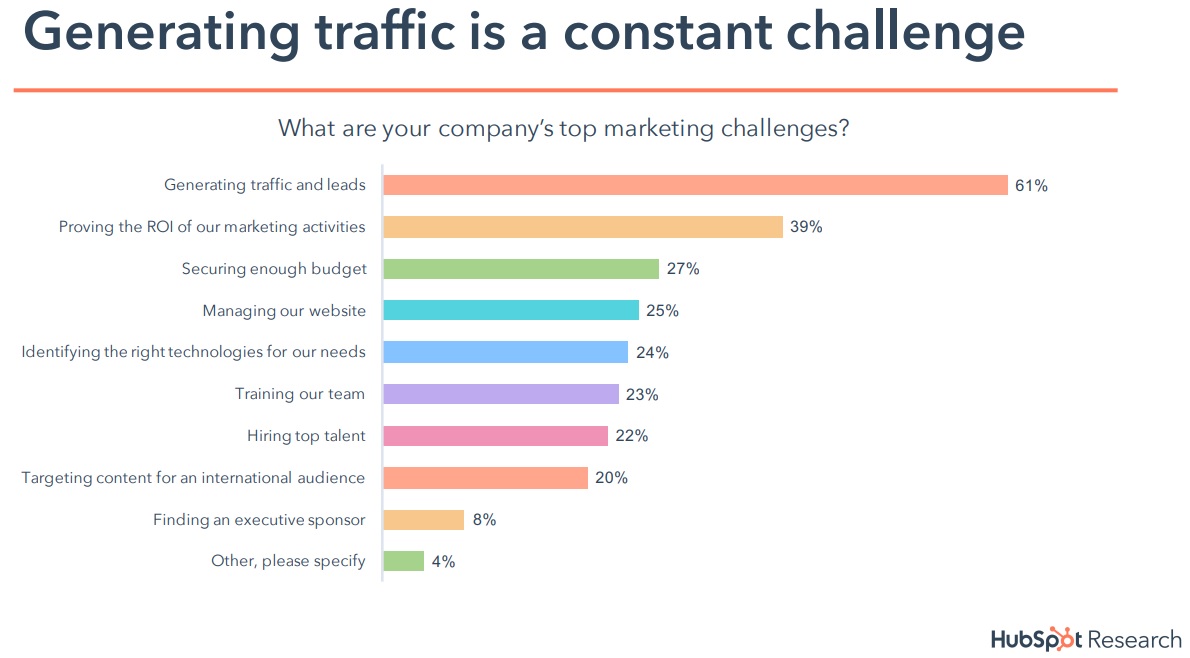 Source: State of Inbound 2018, HubSpot
The basics
Before starting with any form of lead generation, it is strongly recommended to optimise your website first. It is your virtual business card, the place where your prospects can obtain relevant information about your products and services. Ensure, among other things, a clear navigation so that they can find important information quickly and easily.

Landing pages
Many lead generation campaigns are accompanied by landing pages, but unfortunately – including in the geospatial industry – those landing pages are often not optimised to generate leads. That's why, in each campaign, you should focus on where the visitor comes from and what would be a logical next step for them. At each stage of the process, always ask yourself whether the visitor is prepared to leave their contact details.

When does a visitor become a lead?
Even though you have collected someone's email address or other contact details, it doesn't always mean that the person is actually a lead, right? Perhaps the person was only interested in the actual content, or perhaps the content was so disappointing that they've now lost interest. Make sure to create a solid plan to nurture your potential leads and determine when you actually qualify someone as a lead.
Lead generation through downloads
Offering downloads such as infographics, e-books, whitepapers and 'how-to' guides is a widely used method of generating leads. These types of content are excellent ways to create added value for your audience by providing relevant and valuable information. By demonstrating your knowledge, you help your audience and thus strengthen your reputation and authority and work to create better-informed prospects – all of which contributes to a higher conversion rate whilst following up the leads.

With this form of lead generation, it is very important to consider which contact details you request. Is your information truly 'need to know', i.e. your target group can't do without it? If so, you can probably ask for more contact details than with 'nice to have' information. In the latter case, people are more likely to abandon the process because you request too many details. You should also clearly state what you are going to do with the details you receive. Are you going to add the person to your mailing list? Or will you contact them directly with tailor-made advice?
Lead generation through pop-ups
This way of generating leads often involves a lot of discussion. Many people are bothered by pop-ups because of their intrusive nature. However, the fact is that pop-ups are often a very effective way to generate leads. Big benefits are their very high visibility – you can hardly miss them – and the excellent conversion rates. You can influence both of these factors thanks to the many different types and sizes of pop-ups available, each with its own advantages and disadvantages. Possible formats range from a full-screen pop-up to a smaller format that appears either in a fixed or a dynamic location. You can also choose when it should appear. For example, pop-ups can be displayed after a certain number of seconds, when someone has scrolled down to 50% of the page, when someone clicks to leave the page or after a certain number of seconds of inactivity.

For Teledyne CARIS, we have used various pop-ups on four articles which resulted in dozens of qualitative leads. Curious about which formats we used? Then read the case study!
Two examples of pop-ups we used for Teledyne CARIS
Lead generation through email
Email marketing can be used for both generating and nurturing leads. Leads can be generated through email by, for example, offering or promoting downloads, trials or demos via an e-blast through a third party. The people who receive these emails are often not yet in your own database and are therefore valuable potential leads if they leave their contact details with you. Your own database can also be used to generate leads, for example by offering a trial, demo or special promotion. In addition, your database is the ultimate way to nurture your leads by providing extra content that helps them through the customer journey.

Read here how SimActive attracted more than 1,200 prospects to its website via email marketing.
Lead generation through SEO
Search engines are excellent sources for lead generation. The majority of your potential customers start their customer journey by searching for information. Make sure to optimise your highest-ranking pages for lead generation with, for example, pop-ups, downloads or contact forms.
Lead generation through social media
There is a lot of debate about the use of social media, but when implemented correctly it can certainly be a very effective tool – although 'correct implementation' varies per company. Channels like LinkedIn or Twitter offer many ways to build personal relationships and thus generate valuable leads for your company.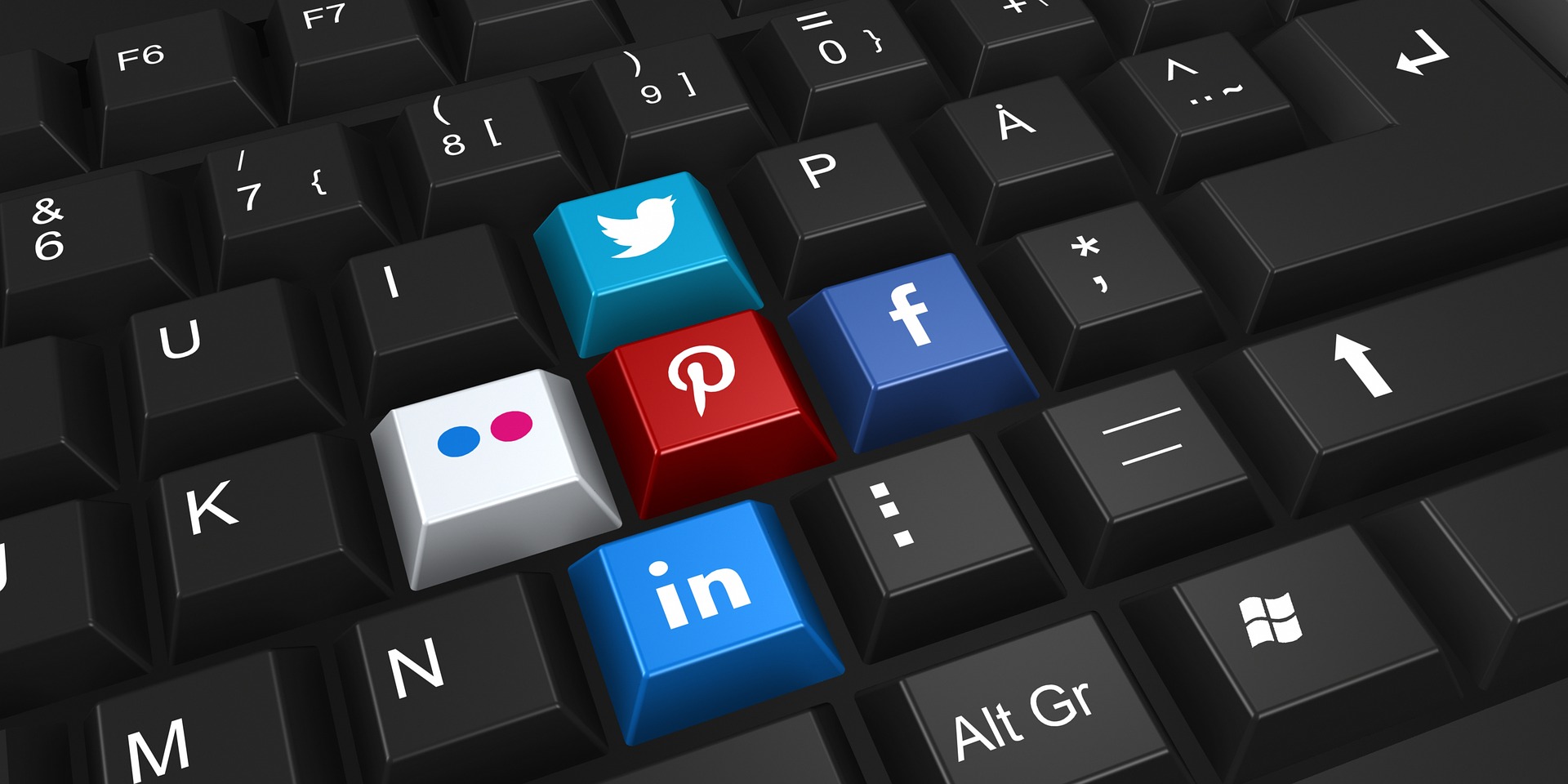 Lead generation through case studies
Case studies are the best way to explain what you can do for potential customers. They really help to create more context and make the theory understandable and tangible in practice. Often, case studies give your prospects the final push they need to actually contact you – a perfect tool for lead generation!

Do you want to know more about lead generation? Ask your questions to one of our marketing advisors via the contact form.