'Perhaps nobody knows it yet, but geomatics is cool!' writes Wim van Wegen in a recent column. With this bold statement aimed at enthusing a new generation of mapping and surveying professionals, he sings the praises of the geospatial industry and the future opportunities it offers – because the opportunities are certainly there, but unfortunately they are still underutilised. And what many companies don't realise is that geospatial marketing can make a big difference!
Reach the new generation
The youth holds the key to the future, and the current generation of young people could be your future customers in just five or ten years' time! Yet relatively little attention is paid to these youngsters, and that is a shame because geomatics – and the associated field of hydrography – is a very interesting and dynamic industry with lots of innovations and technological advancements. In this era, when young people are more digitally minded than ever, there is a huge opportunity for the geospatial industry to shake off its 'boring' reputation and show just what it is capable of and how 'cool' those possibilities are.

In his column, Wim describes a whole series of developments that demonstrate the 'cool factor' of the geospatial industry, such as 3D city modelling, drones, virtual reality and machine learning. These cool developments are a perfect 'hook' for reaching and enthusing the new generation. One excellent example is GeoFort, an educational geo-experience centre which introduces the new generation to both innovative and more established geospatial techniques in a fun, hands-on way.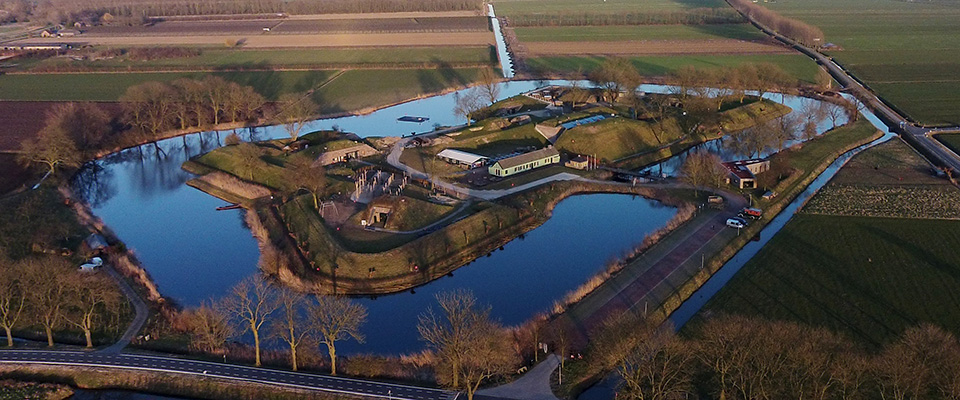 GeoFort - Educational attraction in the field of cartography and navigation

Your company can also play an important role in this. For example, working together with schools and universities would be an excellent step, but a cool educational video can greatly increase your reach among young people too. For example, did you know that millennials watch online videos for an average of 11.3 hours a week?
Help the industry, help yourself
In addition to reaching young people, geospatial marketing can also help enormously in reaching new target groups. Geospatial solutions can be deployed in hundreds of different ways, including in applications which 'outsiders' might not necessarily think of, such as in humanitarian aid, archaeology and precision agriculture projects. In fact, there are few industries that can match the dynamism seen in the evolution of geomatics over recent years, but unfortunately too few people are aware of this. Many companies focus on the well-known but relatively small target groups within the industry, whereas these dynamic technical developments make it possible to look further and move on. So get involved in 'cool' geospatial marketing to introduce the wider world to the possibilities of geomatics and you will not only help the industry, but you'll help yourself too! Imagine how big your reach would be if your video about a revolutionary new technology went viral. Think of Red Bull, whose original video of Felix Baumgartner freefalling from the edge of space has now been viewed 44 million times, for example, or the epic way in which Volvo shows the capabilities of its new trucks (88 million views!):
Do you want to know more about content marketing? Ask your questions to one of our marketing advisors via the contact form or check our content marketing page.