In one of our previous blogs, we've explained why Geo-matching is much more than just a platform for lead generation; in fact, it is primarily used as an information platform. By enabling industry professionals to search for, find and compare new products, Geo-matching plays a crucial role in two key phases of the customer journey: awareness and product consideration. In this blog we will dive deeper into how Geo-matching is used in the information phase and how you can utilise your account to gain optimum benefit in this phase.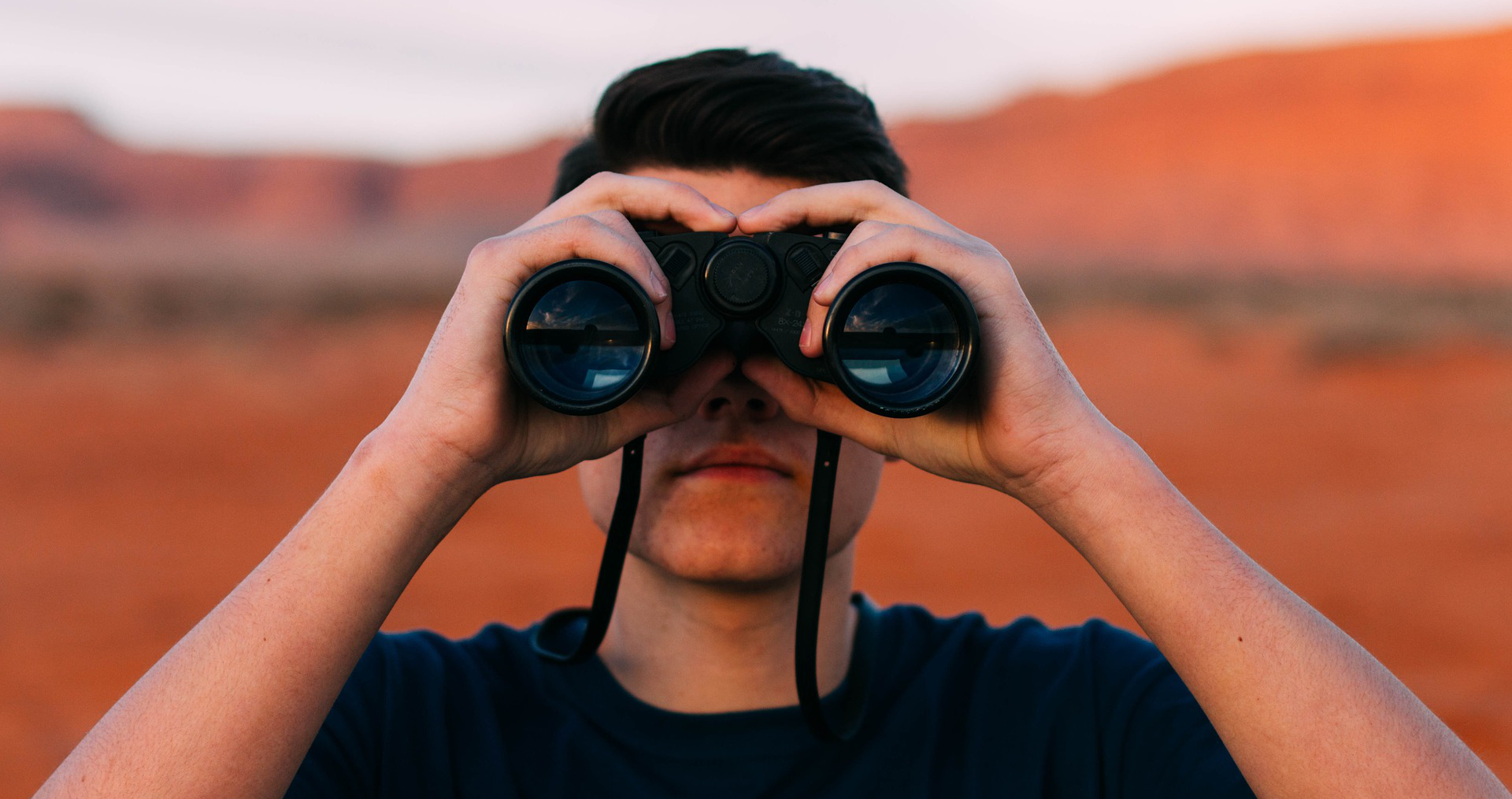 Needs and interest
An average customer needs between 5 and 8 'contact moments' before deciding to make a purchase. Such contact moments can range from watching a video to downloading a brochure. In the business-to-business (B2B) sector, the customer journey normally starts with a problem and a corresponding need to solve it. The graph below shows that all of the top reasons for using Geo-matching are a very good fit with the information phase. Nevertheless, there are significant differences between a few of them. Finding and comparing new products is considered very important by many regular Geo-matching users – which is not surprising, because these features form the foundation of our platform. But perhaps surprisingly, case studies, blogs and videos also play a very important role, particularly in attracting new visitors.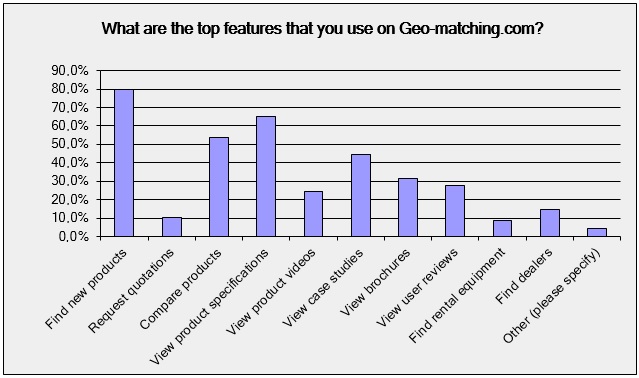 Orientation
A customer journey usually starts with orientation, and in today's digital era orientation is mainly done online. Once people realise that they have a problem or challenge, they start to look for a solution. Supporting content plays a very important role in this phase, with the top features being watching product videos and reading case studies. These forms of content are perfectly suited for showcasing successful projects and potential applications in an interesting and appealing way.

As an example, a few weeks ago we were contacted by an open pit mining company from Zimbabwe. The company recently bought a DJI Phantom 4 Pro drone, for which it is now looking for software to determine the extracted volumes and stockpile volumes in the mine. To meet this need, the firm started searching and found several case studies about relevant techniques, including:

Ensuring Safeness of a Copper Mine
Interactive Histogram with Photogrammetric Software
Quantity Check Surveying with UAVs

After reading the case studies, the company contacted five suppliers of relevant software with a number of questions and will make the final purchase decision soon.

A second example comes from Italy, where a student was looking for equipment to conduct bathymetric research in a lake. A Google search led her to one of our blogs about 'Bathymetric Lidar Sensors and UAVs'. After reading that blog, she watched the video of the RIEGL BathyCopter several times because it seemed relevant for her problem. After concluding that the product could indeed be a possible solution for her project, she contacted the manufacturer for more information and pricing details.
Content and information
These two examples illustrate that people begin the orientation phase by searching for relevant content, e.g. case studies and articles, and only later move on to asking questions and requesting prices about actual products. The majority of the requests for quotations on Geo-matching also contain a strong demand for extra information. Some examples:
- "Hi, I want to know the price of product X, and wondered how it can be used on our SUAV."
- "Hello, I am looking for a flexible UAV platform for use in research in remote sensing for precision agriculture. I believe your product X can meet our needs, could you please send any additional information, as well as a quotation?"
- "I would like to explore product X for accurate survey and mapping purposes."

These potential customers are all in the awareness and product consideration phases, and still need a gentle extra push to actually make a purchase. It is crucial to provide accurate product information, supplemented by good case studies, brochures and videos in order to provide as much relevant information about applications as possible. Because the majority of B2B customers start by searching for relevant content, products without that extra information have little to no chance of appearing in the search results and will therefore not be considered as an option to solve their problems.
Make sure your account is complete
To ensure your solutions are displayed in important phases of the customer journey, your Geo-matching account should be as complete as possible. Make sure that you provide the correct information about your products and supplement it with relevant content about applications and projects. Do you want more information? Then contact our content manager, Peter Tapken.